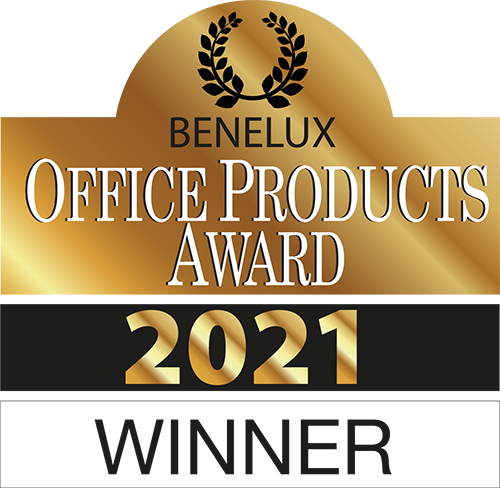 Benelux Office Product Award 2021
Jury report:
The sustainability theme is due for a revaluation, which is why the category has been introduced again. This had several strong entries, but in the end ADOC 'The White One' won.
It is the ultimate recycled notebook with both a recycled polypropylene cover and 72 blank sheets of recycled 80g paper, which is smooth to write on without bleed-through.
The ADOC rings are made of pigment-free Solanyl biobased and biodegradable granulate based on grains, potatoes, carrot and seed meal. The rings have a 360° turning circle, which makes it easy to change, add or remove sheets from position.
Truly the most sustainable product of these awards, according to the jury.