About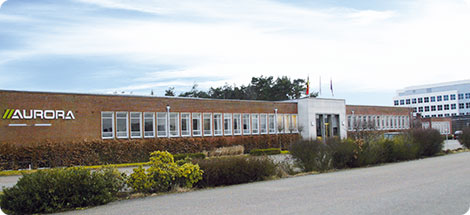 Since more than 8 decades Aurora, established in Beerse, has been specializing in the production and the distribution of stationery products and filing systems which are divided into 2 main groups: Aurora en Adoc. Aurora started as a small family business and is now a major international stationery manufacturer.
PEFC 07/31-235
The "Programme for the Endorsement of Forest Certification Schemes" (PEFC) is the world's leading forest certification system. The certificate is awarded by an independent certification body, and guarantees sustainable forest management that is environmentally-friendly, characterised by corporate social responsibility and ecologically viable.

FSC SGSCH-COC-003214
The "Forest Stewardship Council" (FSC) is an international, independent, non-government and non-profit organisation aiming at the global pursuit of a responsible forest policy at a social, ecological and economic level.

BSCI 15814
The "Business Social Compliance Initiative" (BSCI) provides suppliers with a code of conduct that supports them in their efforts to set up an ethical supply chain. This code of conduct is based on international treaties that protect the rights of workers. The code includes the following key concepts: a policy based on corporate social responsibility, freedom of association, working hours and overtime, non-discrimination, the fight against child labour and forced labour, special protection of young employees, payment of a minimum salary, facilities for a safe and healthy workplace, protection of the environment and secure employment.