About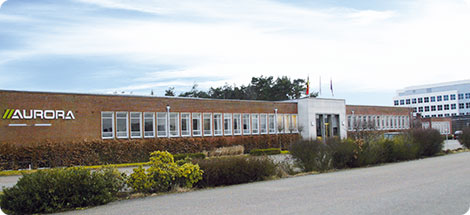 Since more than 8 decades Aurora, established in Beerse, has been specializing in the production and the distribution of stationery products and filing systems which are divided into 2 main groups: Aurora en Adoc. Aurora started as a small family business and is now a major international stationery manufacturer.
PEFC 07/31-235
The "Programme for the Endorsement of Forest Certification Schemes" (PEFC) is the world's leading forest certification system. The certificate is awarded by an independent certification body, and guarantees sustainable forest management that is environmentally-friendly, characterised by corporate social responsibility and ecologically viable.

FSC SGSCH-COC-003214
The "Forest Stewardship Council" (FSC) is an international, independent, non-government and non-profit organisation aiming at the global pursuit of a responsible forest policy at a social, ecological and economic level.

BSCI 15814
The "Business Social Compliance Initiative" (BSCI) provides suppliers with a code of conduct that supports them in their efforts to set up an ethical supply chain. This code of conduct is based on international treaties that protect the rights of workers. The code includes the following key concepts: a policy based on corporate social responsibility, freedom of association, working hours and overtime, non-discrimination, the fight against child labour and forced labour, special protection of young employees, payment of a minimum salary, facilities for a safe and healthy workplace, protection of the environment and secure employment.
CORPORATE SOCIAL RESPONSIBILITY WITHIN AURORA PRODUCTIONS
In 2010, Aurora installed 3,180 solar panels (7,820 m2), which together generate 712,905 kWh - the equivalent of the average electricity consumption of 203 families.
An intelligent extraction system for paper fragments keeps the factory floor clean, and the energy released is recovered for auxiliary heating.
On its paper presses, Aurora uses solvent-free, vegetable-based offset inks, using oils from soya beans, linseed or rapeseed. Water-based inks are used in the rotation department.
Via a system of permanent contracts, paper, cardboard, wood, aerosol canisters, ink containers, used ink, adhesives and residual waste are selectively collected, taken away and recycled.
Rainwater is separated from waste water. Waste water is stored in specially designed wells and purified externally in conformity with the prevailing ISO standards.
Since 2014, Aurora has been closely cooperating with sheltered workshop A-KWADRAAT.
In 2017 Aurora received the 'Significant Progress Award' for its efforts in the sphere of fire prevention.
AURORA is accredited by GRAFOC.BE as a training company for educational courses in the graphic sector.
Aurora Productions has a recent environmental permit, valid until 2029.
In recent audits at the behest of a French retailer, Aurora achieved an excellent score in all respects.
External labs such as BUREAU VERITAS, CERECO and INTERTEK annually check the quality of several Private Label productions for our bigger partners.